Inergy Board of Directors
Rene L. Messier,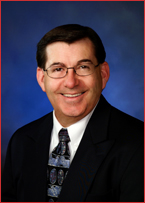 Rene Messier
President and
Founder
Rene L. Messier is CEO, President and Founder of Inergy and DOCTORS Preferred Programs. He has over 25 years of business experience in marketing, real estate development, team building, operating systems, computer systemization and financial management. His specialty as a turnaround artist has enabled him to take bankrupt businesses and dismal situations and convert them into regional, national and international successes.
He is also president of Sage Support Services Inc. a company that specializes in the promotion and development of personal self-improvement services and products including the creation, development and refinement of Inergy Mind Spa Centers.
Recognized as a dynamic professional keynote speaker, educator and facilitator, Rene has serviced some of North America's most recognized retail and service leaders. In 2003 he authored and published the book FaithSkills, which earned solid reviews and sold in 27 nations. He's been interviewed on several Radio and TV shows including a 30 minute feature documentary on the Delta Cable TV network.
His priority and focused attention are now towards his global responsibilities for ongoing business development, strategic training, corporate finance, growth and marketing.
Dr. Larry Ohlhauser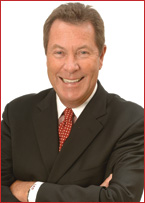 Dr. Larry Ohlhauser
Director
Dr. Ohlhauser is known around the world for his inspirational seminar and book , The Healthy CEO , which uses his proven concepts of goal setting and outcome measurement to address the unique health and career challenges facing professional executives. As a professional, motivational, and corporate keynote speaker Dr. Ohlhauser teaches how to develop a healthy CEO. After running a successful medical practice in Alberta, Canada, Dr. Ohlhauser worked with the College of Physicians and Surgeons of Alberta for 20 years (the last 12 years as Registrar and CEO). Today Dr. Ohlhauser is president and CEO of Ohlhauser and Associates , a consulting firm specializing in healthcare strategy and management consulting for large multinationals, business corporations, and government institutions. A complete listing of Doctor Ohlhauser's extensive professional experience, appointments , awards and corporate activities can be viewed at media resume . Olhauser and Associates.